At our company, we pride ourselves on hiring talented and driven individuals who are passionate about their work. Our employees come from diverse backgrounds and bring a wide range of skills and experiences to the table. 
Our team is dedicated to delivering high-quality and exceeding our clients' expectations. We value open communication, a strong work ethic, and a commitment to excellence in everything we do. We believe that by investing in our employees, we are investing in the future success of our company.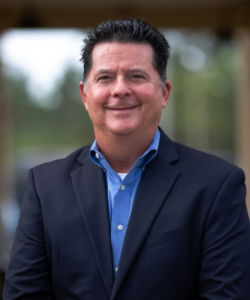 Jeff Charlotte: President/CEO
His construction career began in 1983 after graduation from the University of Florida with a Bachelor of Building Construction degree. Jeff is a State of Florida Certified General Contractor. 
In 1996, he started his own company, J Charlotte & Associates, Inc. in Sarasota, Florida, focusing on commercial properties involving land acquisitions, site development and construction management. Jeff's company merged with Hennessy in 2001. As Executive Vice President an Co-Owner of Hennessy Construction Services, Jeff's natural sales and marketing abilities, along with his expertise in commercial development were instrumental in raising Hennessy from $25 million to over $50 million in revenue sales with their expansion into the Gulf Coast marketplace.
On June 5, 2007, Jeff found J.E. Charlotte Construction Corp specializing in General Contracting and Construction Management with a focus on Commercial Offices, Medical Offices and Retail Construction projects in Southwest Florida. Jeff is President and Chief Executive Office of JEC and serves as Project Executive for all JEC projects. He is responsible for final contract and fee negotiation, overseeing budgets and cost analysis and monitoring the progression and quality of the construction. He is involved in all phases of a project, from contract approval to final punch-out to ensure the client's complete satisfaction with the services we provide.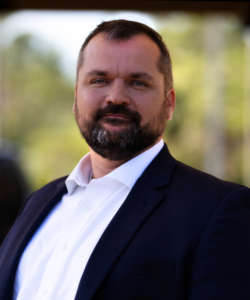 David Haggerty: Vice President
Joined the J.E. Charlotte team in July of 2021, bringing with him a variety of life and professional experiences. As a proven leader, David quickly integrated with our team, adding a unique perspective to our business. Currently, he is one of our Vice Presidents responsible for managing projects and exceeding our clients' expectations.
David's professional life started as a Soldier in United States Army, where he rose to the rank of Staff Sergeant. Following his Army career, David attended Texas A&M University and earned a bachelor's degree in construction science. This educational experience led him to work with some of the most successful builders in our nation. This experience taught him what in necessary to produce high quality results, building luxurious spaces where people both live and relax.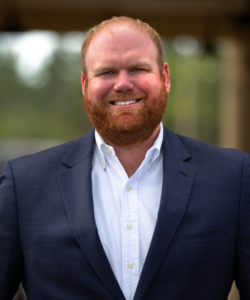 C. Oliver Huff: Vice President
Our vice president, C. Oliver Huff, started with J.E. Charlotte Construction in 2016 as an Assistant Project Superintendent. Throughout his tenure with the company, he has help several positions, gaining experience in the field as a Superintendent, in the office as an Estimator and Project Manager, and now as one of the company's Vice Presidents.
Oliver takes pride and enjoys working on all aspects of a project. He especially thrives with the preconstruction phase by working directly with the design team and client going from a "napkin" sketch to final construction documents.
In his free time, Oliver enjoys spending time with his wife and two children on their boat exploring the Charlotte Harbor.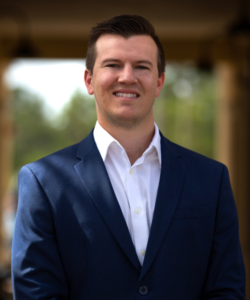 Michael Butler: Vice President
Our Vice President, Michael Butler, started with J.E. Charlotte Construction in 2020 as a Project Manager. Prior to joining our company, Michael gained experience working on large retail projects in the Fort Lauderdale and Miami area. 
At J.E. Charlotte Michael is responsible for all aspects of construction projects, from pre-construction planning through project closeout. He also oversees the finances of all construction projects to ensure every job stays on budget.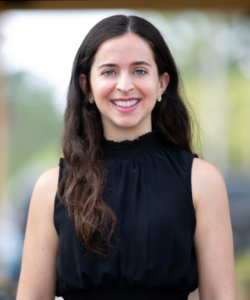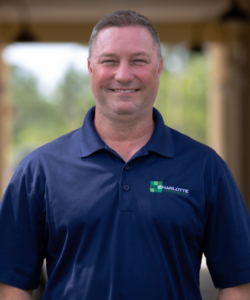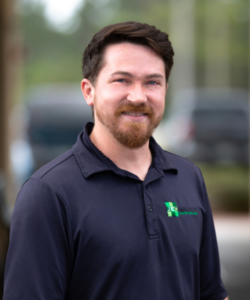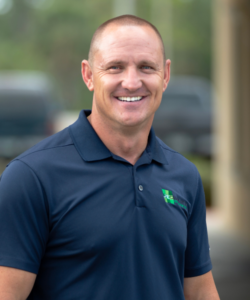 – Project Asst. Superintendent